First look at Communication Sites: Save for Later
This is a first look at the news feature **'Save for later'** that will grant the ability for a staff member to save a news article in a Communication Site for later reading

This is a first look at the news feature "Save for later" that will grant the ability for a staff member to save a news article in a Communication Site for later reading. Particularly useful for those organisations with a high turnover of news articles, ensuring you can catch everything important to you.
This feature was announced on the Tech Community blog back in May, but it's now been released to one of development tenants.
The feature is simple to use. Go to a Communication Site News Article and find the "Save for later" button in the Social Bar at the bottom of the page: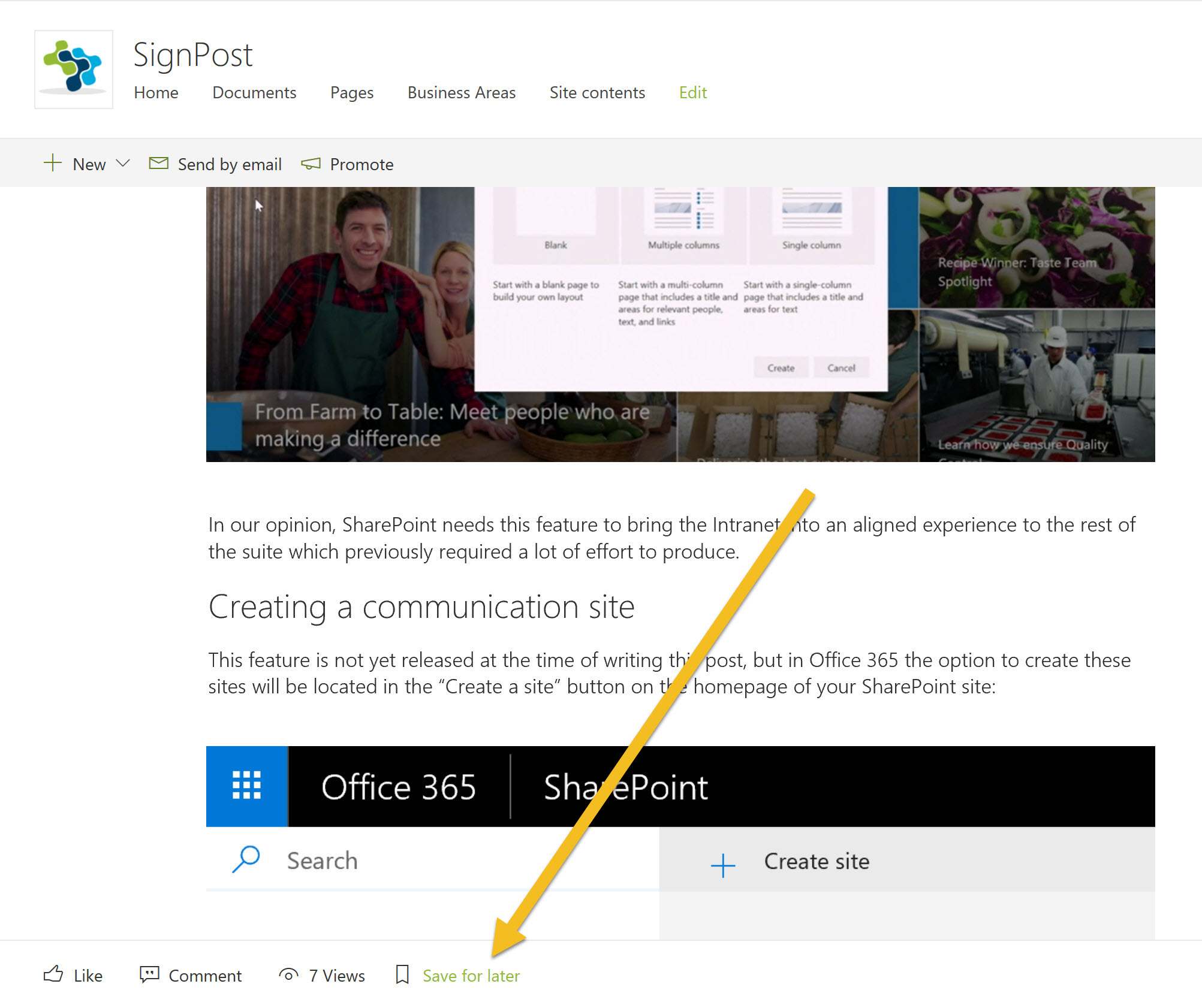 When saved, the tag icon will go solid, you can then click on this again, to show a right hand pane of items you have previously saved: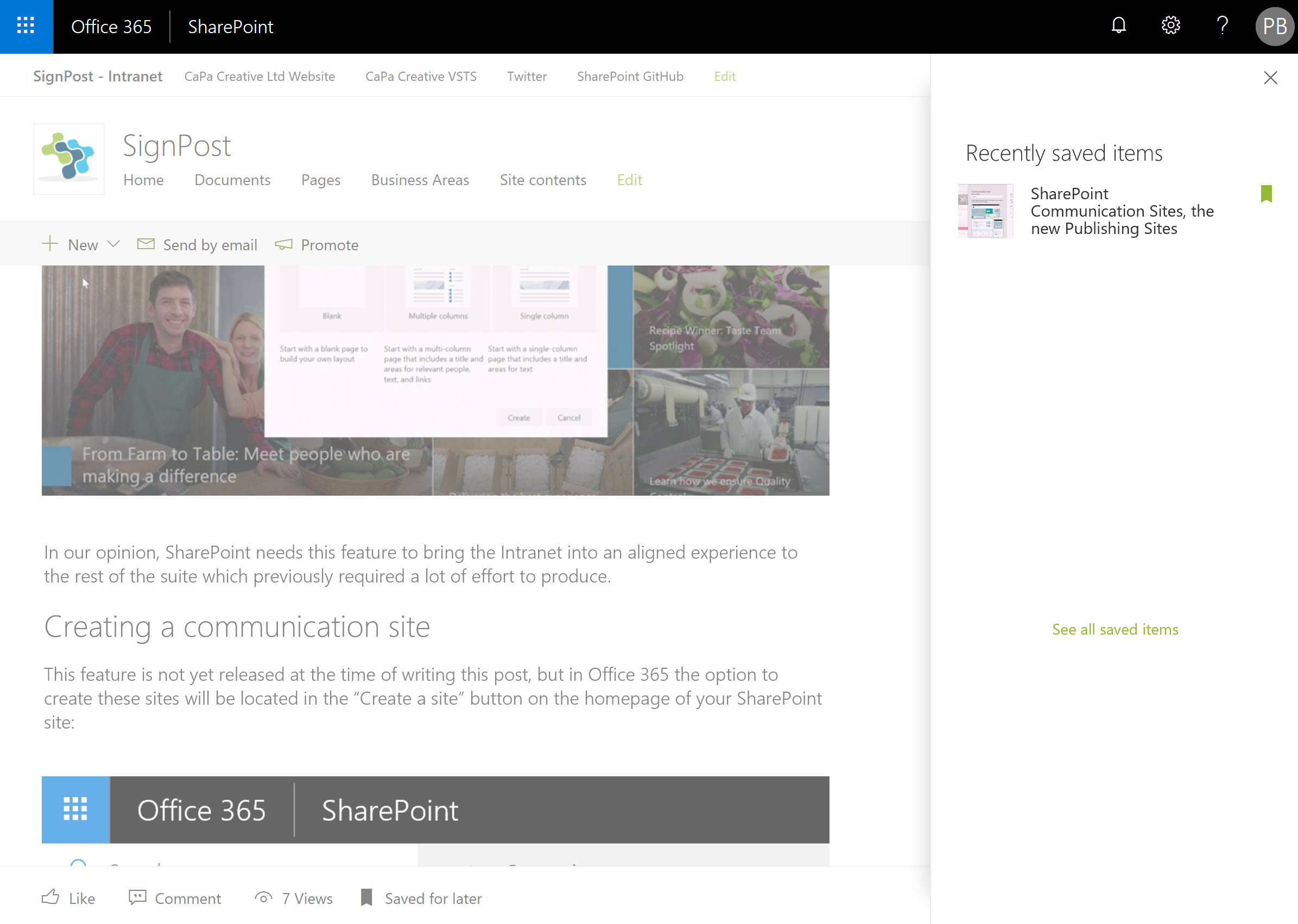 The SharePoint Start page is also seeing an update where you can tag news articles shown on this dashboard and a new navigation option on the left to see all of your saved articles: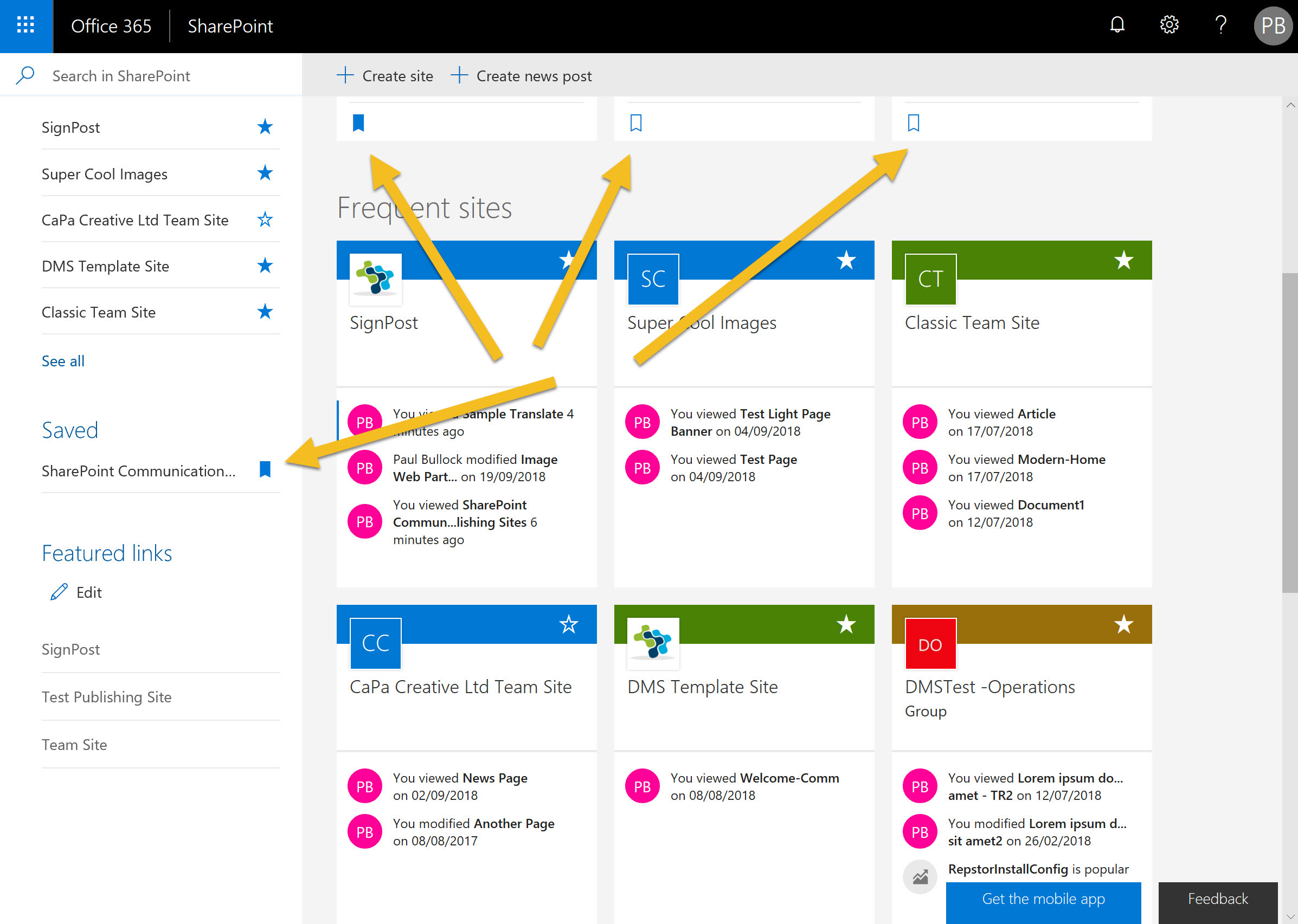 One last cool thing, if you have the SharePoint app installed (iOS as we use Apple) the App contains the items you mark as Save for Later so you can read them on the go: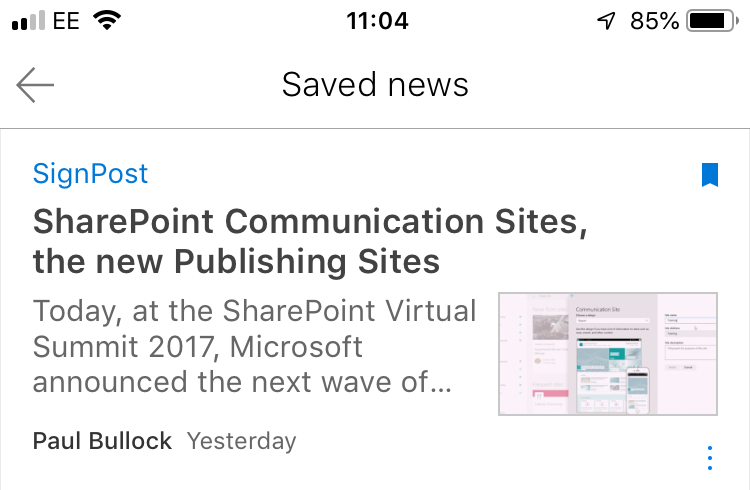 I hope that gives you some insight into the new feature and how it would benefit your staff.
Enjoy!
Note: This article was accurate at the time of publish. Whilst we endeavour to keep our blog posts up to date, there may be/become some differences as the product evolves. If you find this please comment below and we will look at updating the article.