Highlights from Ignite 2023
Wow, lots of exciting announcements at Ignite 2023! as anticipated alot of focus around AI, Copilot, not just the new products but working through the entire stack from Hardware up to the product you interact within your applications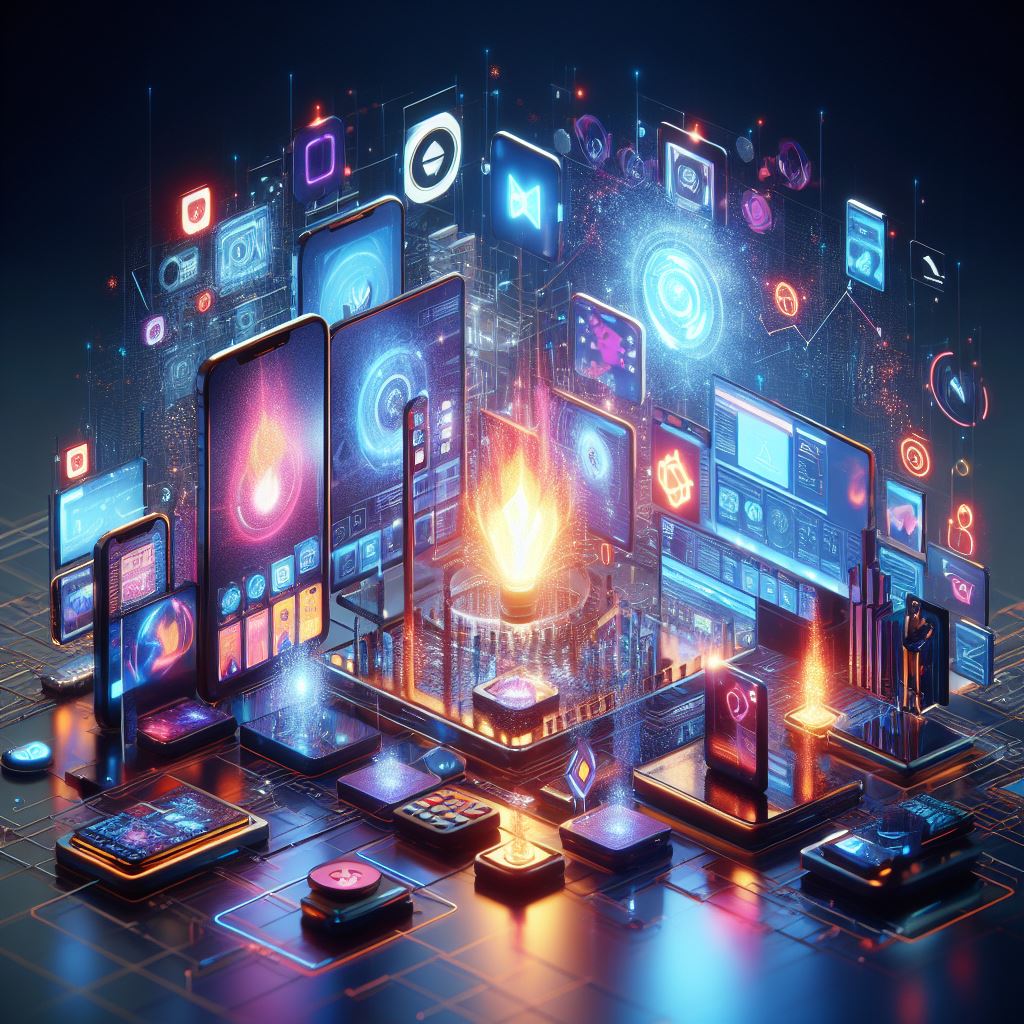 Wow, lots of exciting announcements at Ignite 2023! as anticipated alot of focus around AI, Copilot, not just the product but working through the entire stack from Hardware up to the product you interact within your applications - which I found really interesting on the infrastructure side of AI, the technology and innovation into the hardware pushing the boundaries at every level. There are quite a few new products and services that are REALLY cool, lots of changes and shuffling around of existing products into new SKUs and licensing models.
Here are some of the highlights from the conference so far.
Microsoft Copilot Studio
This was a really cool announcement which provides low-code extensibility for developing plugins to Copilot. This is a layer specific to Copilot using Power Virtual Agents, you can create a plugin that Copilot can call and run the process.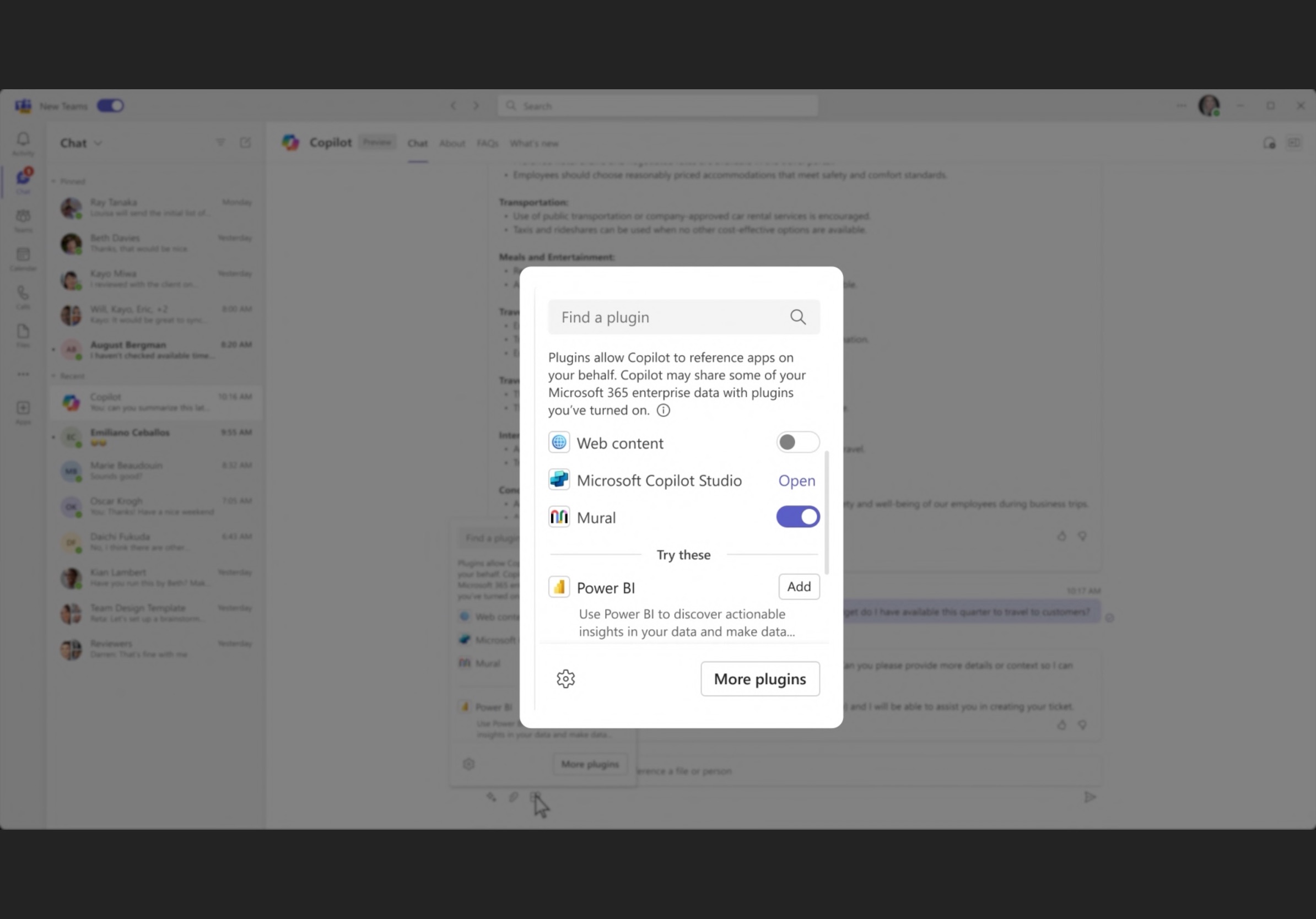 The link to this new tool is found here: however this will possibly require a Microsoft 365 Copilot license and Power Virtual agents, although so far I have not found clear instructions around this.
There is another resource that I found was interesting, the registering of Power Platform Exntesions to be usable with Copilot Studio: Create and configure copilot plugins (preview) | Microsoft Learn
More documentation on this can be found here: Microsoft Copilot Studio documentation | Microsoft Learn
SharePoint Premium
SharePoint Premium was a surprise SKU incorporating new features of a SharePoint specific Copilot but that also incorporates Microsoft Syntex and Syntex Advanced Management. There is a in-depth blog post that Microsoft recently published that goes into far more detail about this change: Introducing SharePoint Premium – the future of AI powered content management and experiences
There is another aspect to this change is some of the features use the Pay and You Go model for services lick Microsoft 365 Archive, Content Assembly, Prebuilt document processing and more, to read me about this, check out: Pay-as-you-go services and pricing for Microsoft Syntex | Microsoft Learn
Azure AI Studio
This announcement is very cool, for me, I have been developing RAG based Teams Bots for a little while so I really happy with this new tool to take bots and applications further with the rich new capabilities such as: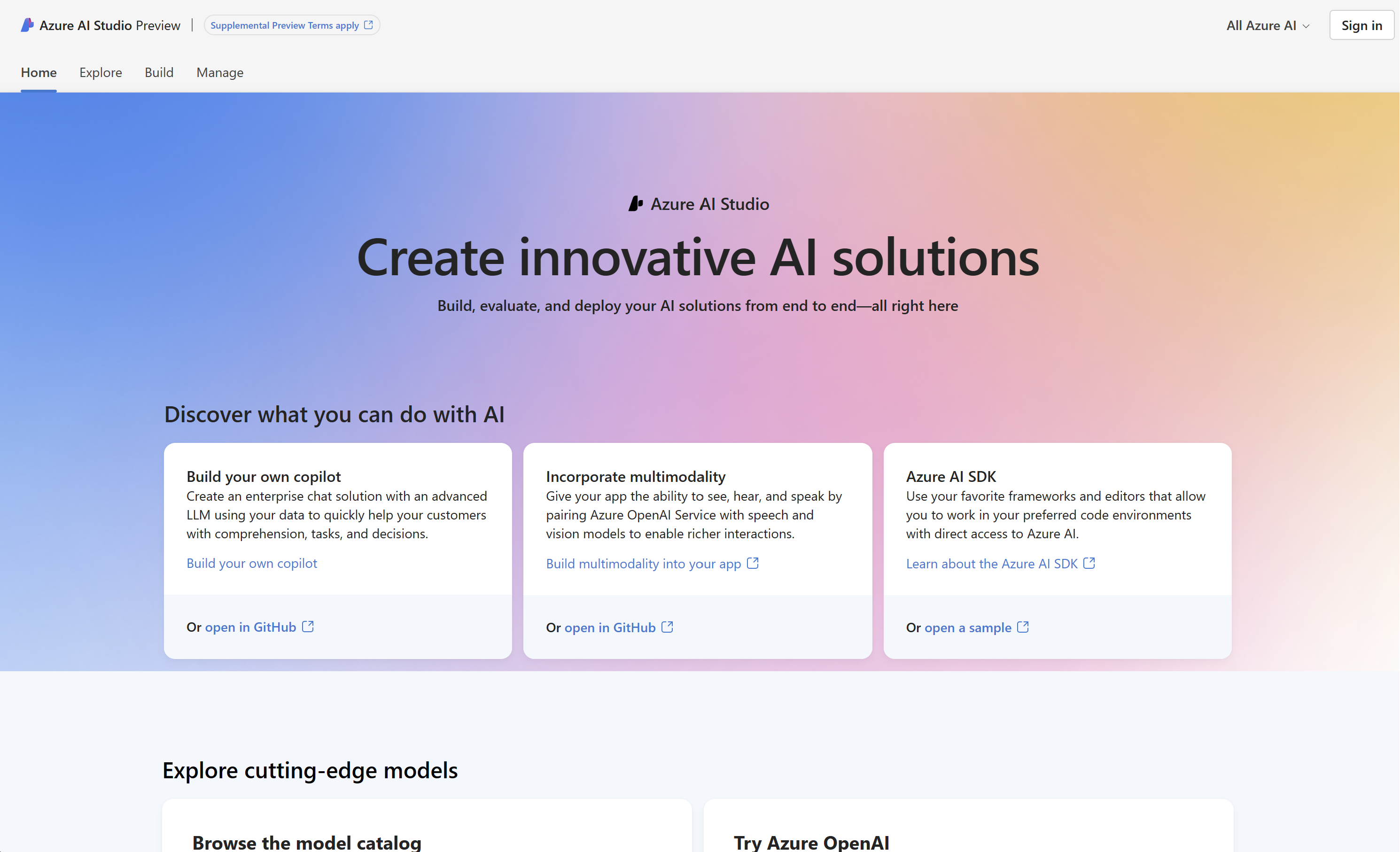 The great piece of news is this is now live at: Azure AI Studio and there is a great blog post that goes into more detail about this:
Unleashing the Power of Generative AI: Azure AI Studio Leads the Way | Microsoft Techcommunity
Additionally, Microsoft have also included lots of documentation at Azure AI Studio documentation | Microsoft Learn a MS Learn Module amongst the announcements: Introduction to Azure AI Studio (preview) | Microsoft Learn
Microsoft Copilot Dashboard
From the quick demo, looks like a Viva Insights for Microsoft 365 Copilot to measure effectiveness of using the tools within the Team, which is a really cool because this allows you see the results of using Microsoft 365 Copilot and how it is helping you and your team.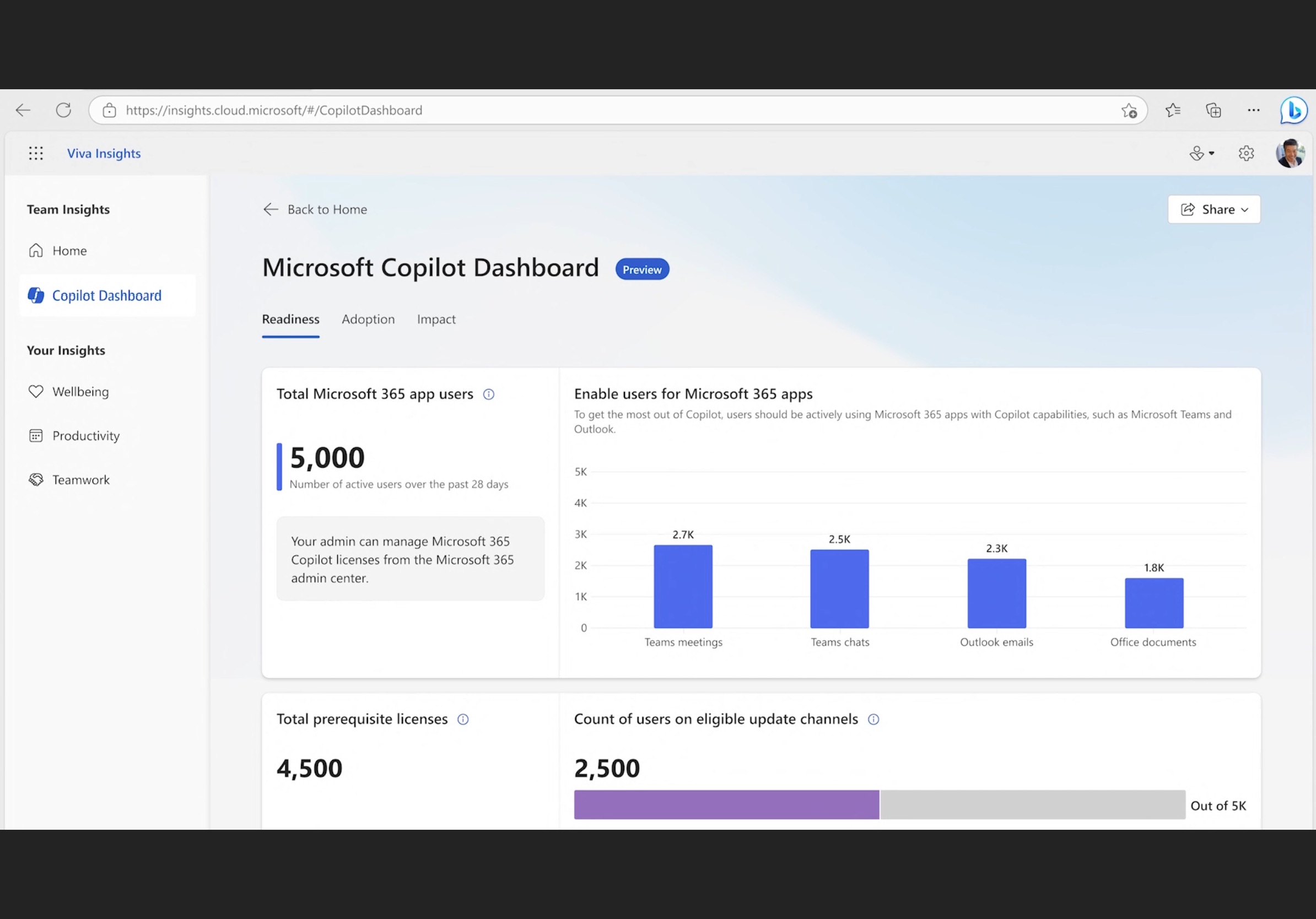 to learn more about this really great feature, and how it can help your teams check out: New ways Microsoft Copilot and Viva are transforming the employee experience
New Blogs that came out at the same time
Amoungst the announcements there were a few blogs that came out at the same time, here are some of the blogs that have been release that caught my eye:
Developer blogs and experiences with Copilot
S0me of the developer blogs I am really exited about to learn more.
Conclusion
Just wow, there are an outstanding number of advances going on, and a industry changing and super fast pace. The conference isnt over these are only somenof the highlights, I will be updating this to include more.
For now, the extensibility of Microsoft 365 Copilot, is something I plan to delve into more, I have a few ideas around this, including:
Microsoft Graph Connectors
Teams Message Extensions with Copilot support
Copilot Studio Plugins including Power Platform connectors to bring in data from other systems and APIs.
Personally, I love the Ignite timeframe as it sets the learning path for the next year and its exciting to see what is coming and what is possible.
If you would like to learn about the announcements and news from Ignite 2023, here is the Book of News: Ignite 2023 - Book of News
Enjoy!